Storefront Mastery
We bring Beauty to Economic Development
Welcome to the neighborhood
Storefront Mastery is a creative agency focused in building beautiful cities, one storefront at a time.

We guide cities, local organizations, private developers and small businesses to create attractive public spaces celebrating the beauty of their storefronts.
Act now! and get our 4 step system and make sure you have the most seductive storefront in your whole block
To me, Jaime is a bit of a "horse whisperer". I had an idea, and when I look at my store today, it is a pure expression of that. Jaime was critical in the process of unlocking and transforming this idea, he listened and guided and what was at first seemed overwhelming worked out great. I'm so honored that he chose to work with me.
EDNA EPELU
Papillon & Company
Metuchen NJ
Jaime's guidance and supportive style allowed for a deeply transformational experience for our business.
This intense process culminated in a beautiful and powerful "sacred mealtime experience" that invites and guides our customers to actively participate and create a deeply meaningful mealtime experience for their families. Jaime's community experience, understanding and love shines through his work brilliantly.
This was a path of true evolution, transformation and deep creativity. It was truly joyful and powerful emotionally and from a pure value creation model.
Love Jaime and Storefront Mastery!
BEREKTI MENGISTU
Mesob Restaurant
Montclair NJ
Most business owners have worked very hard to create their stores and have an amazing wealth of knowledge about their trade. If you are like them, your business is your passion and you live and breathe it every day.

You will get the 3 ebooks in the Storefront Accelerator suite: The Ten No-B.S. Rules For Successful Storefront Design (a $49 value), The Storefront Mastery Playbook (a $89 value) and How To Choose The Perfect Sign (a $27 value) for a single $37 payment.
Why you and I should talk
Small businesses are the most flexible and best suited to lead the recovery effort. Cities, local organizations and developers will be instrumental to create the conditions for small businesses to thrive.

Healing and rebuilding our economy are the great challenges of our time. The type of organization that will spearhead the effort is evolving as we speak, to face new, unknown conditions and have the strength, independence and flexibility to make a difference.

By leveraging the power of small businesses to build beautiful public spaces in their frontages, Storefront Mastery creates links between the grassroots work of local entrepreneurs and developers, local development agencies and organizations' larger plans.

Storefront Mastery's work ranges from counseling clients to create appropriate vehicles to face new challenges, creating public policy and district guidelines to boost Economic Development and forging links and strategic partnerships between local organizations and small businesses to boost Economic Development plans and programs.
Storefront Placemaking phone consult
Structure: A one-hour phone call where you can learn more about how the Storefront Accelerator can help you link the beauty of your local storefronts with the local Economic Development efforts.
How it helps: by establishing the scope of our services and exchanging quick ideas that you can implement right away to see impactful change in your community.
---
What you get: One hour remote consultation to answer any of your questions regarding design, revitalization and strategy.
---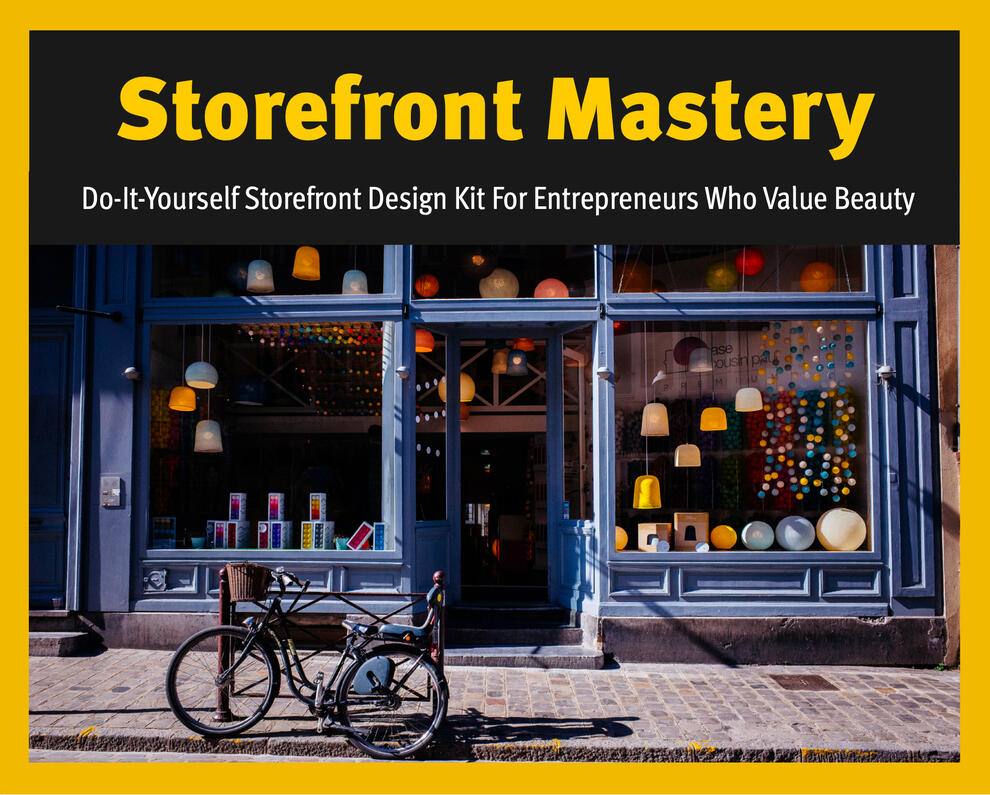 Small Business Accelerator Workshop
Structure: A physical assessment of commercial corridors to determine their cohesion, attractiveness and establish high-level strategic
and design recommendations for both district-wide and individual storefront actions.
How it helps: by looking at both the district as a whole and its individual components, the assessment and recommendations look for
opportunities to intervene at district level and also at the level of individual storefronts, improving the efficacy of each intervention.
---
What you get: A report with design, product and service recommendations to create the best version of your business.
---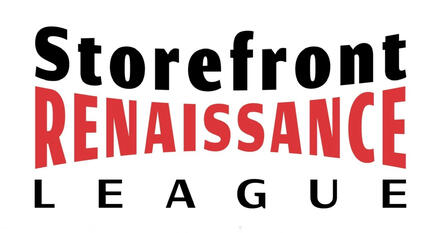 Concept & development of Design Standards
Structure: based on the Storefront Mastery playbooks, tailored research, development and implementation of design standards aligns
individual efforts with the district's vision.
How it helps: by providing a guidelines toolkit for businesses and designers to integrate their individual efforts and initiatives into the
district-wide concept.
---
Project-based fee starting at $7500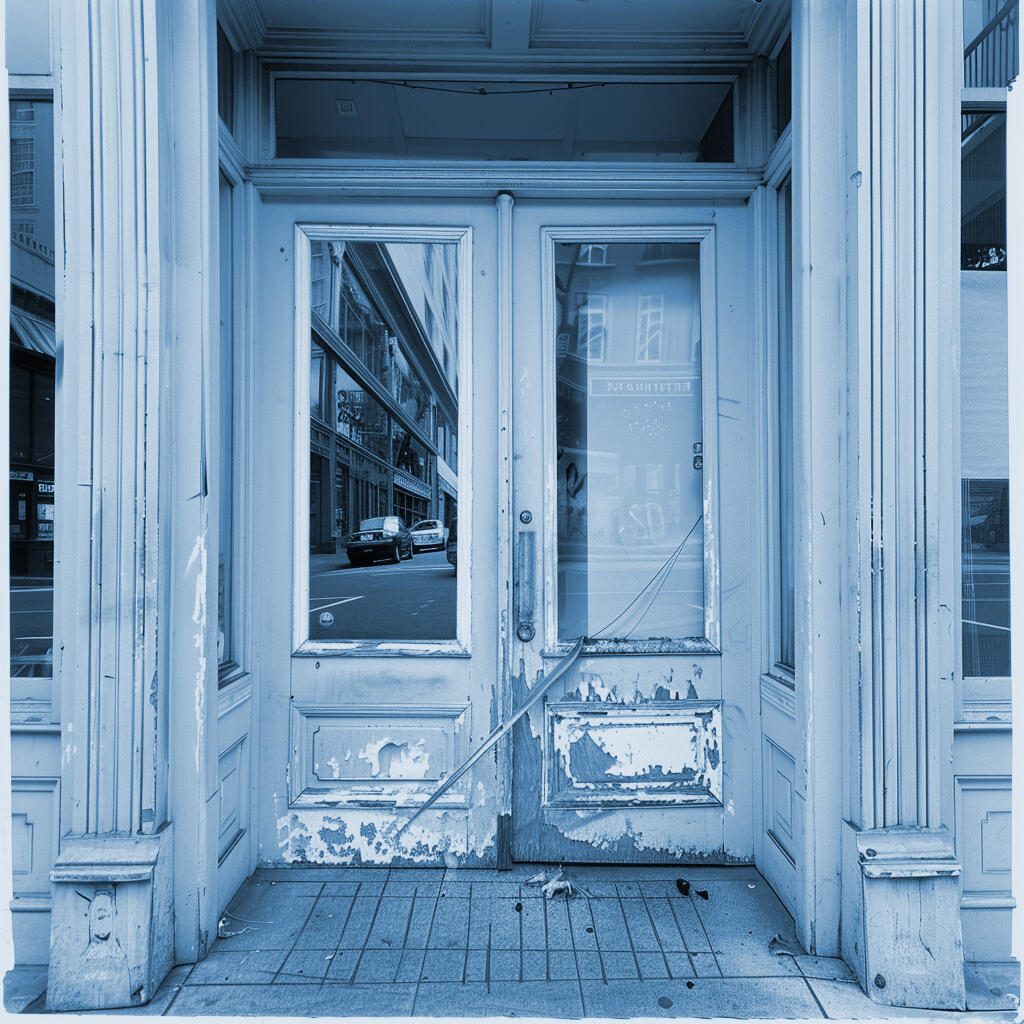 Small Business Accelerator Program
Structure: dedicated store visits and coaching through the Storefront Accelerator program to reimagine individual businesses and guide
them through the implementation of their design.
How it helps: by providing the tools to translate the business owner's vision into a finished design, it uses their skills and knowledge
about their business as drivers for a finished design.
---
$999 per individual business, including workshop and report with design recommendations.
Let's imagine...
... your street completely transformed by a bench, a table with two chairs or a bucket with flowers. Storefronts that care about their streets have the power to change them with very small acts of kindness.

Cities have the opportunity to multiply those acts of kindness and transform them into a powerful economic revitalization strategy.

We have created these products to help downtowns, main streets and small businesses in creating epic storefronts that add value to their neighborhoods and communities.
Storefront Mastery Playbook
DIY Storefront Design Kit for Entrepreneurs who value beauty. Tell your story, deliver your message, use your storefront as an asset and make it epic!
Here is your toolkit to create your storefront from concept to implementation without the consulting fees.
All the tools in your hands for a one-time purchase of $89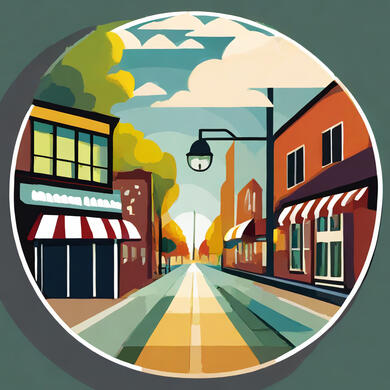 Storefront design guidebook
Design is important. It can turn an ordinary store into a moneymaking machine.
The Ten No-B.S. Rules For Successful Storefront Design gives an overview of everything you need to design an unforgettable storefront. It's yours for only $49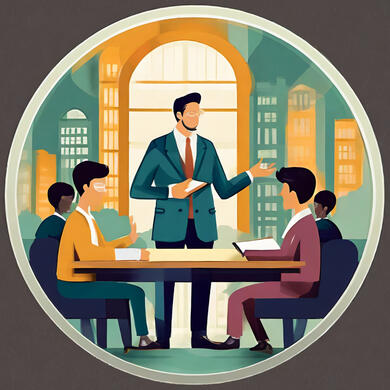 How To Choose The Perfect Sign
A sign defines the storefront, is the first impression of the brand and it's likely that stores will have the wrong one.
In How To Choose The Perfect Sign, part of the Storefront Mastery system, I break down all the elements of a brand and a sign to help you choose the perfect one for your business, for a low price of $27
Storefront Mastery Recommended Links